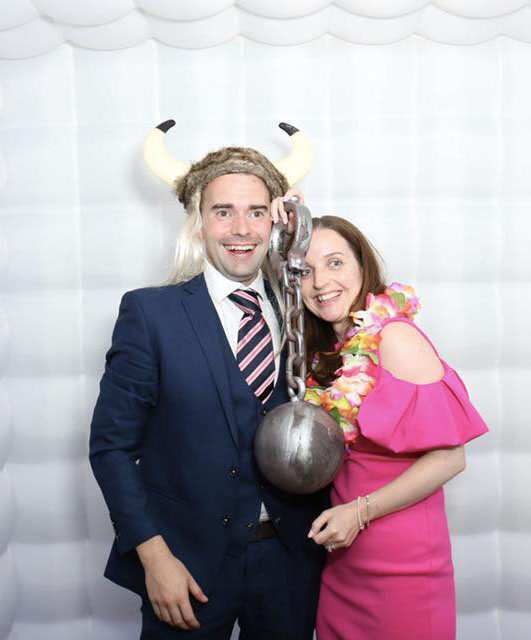 A Guaranteed Friendly Service
We provide a large supply of super props and costumes which will enhance your experience during changeovers as you are guaranteed a giggle with our team.  We will never refuse multiple appearances as often as you wish. You can save your images on a memory stick for others to view and can have as many as is necessary .  Ask our friendly and helpful staff for ideas on events prior to booking Photo Giggles Photo Booth by calling or emailing them as we are always on hand to help and offer advice wherever and whenever necessary.
 Our photo booth hire service is flexible in the areas we cover throughout Ireland and serving our new and existing customer needs is always top of our priority.
Colourful Events and Costumes
Be as silly as you want when changing costumes if you wish to wear colourful wigs, masks, or clothing your new ideas are always welcome as we enjoy each new photoshoot just as much as you will.  Everybody comes to life on the night and can act as their favourite idol or popstar while enjoying the photo booth experience with a gathering of your nearest and dearest. Everyone is encouraged to participate and let their hair down and let Photo Giggles Photo Booth take care of the rest for you.